This Roman Catholic Beliefs study features images that show how Popes, priests and Catholics, revere and pray to skulls and bones.

Messiah would never have His people revere them and pray to them.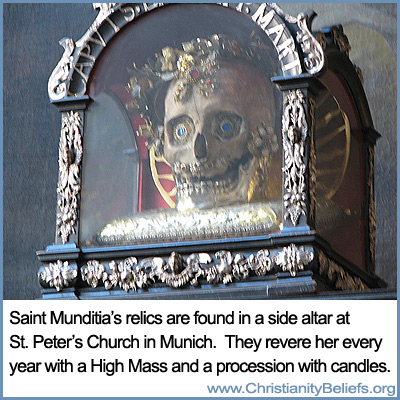 .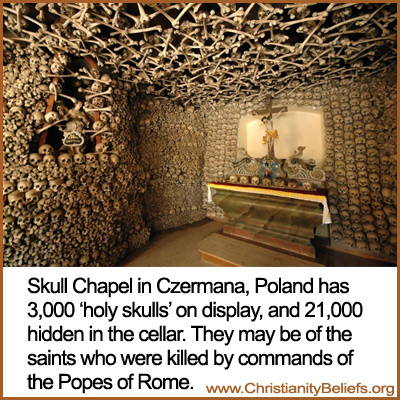 .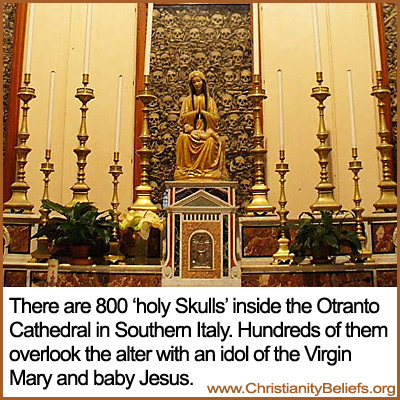 .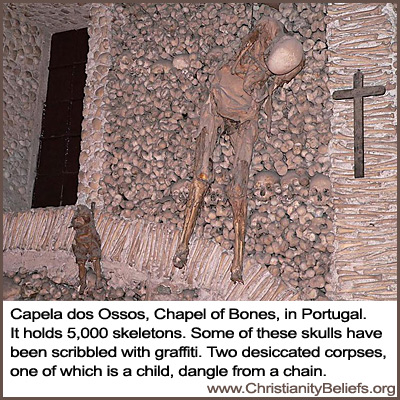 .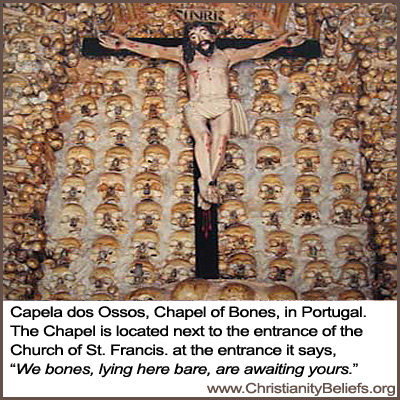 .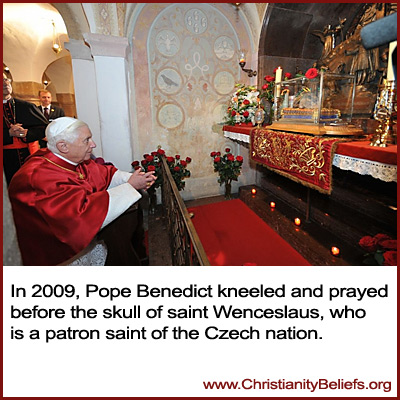 .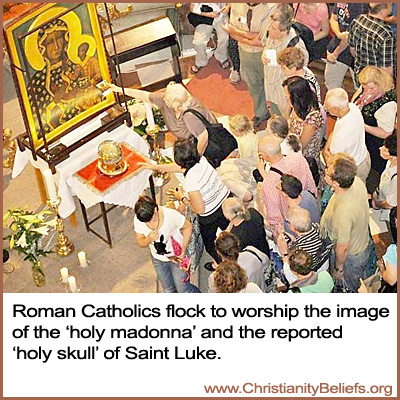 .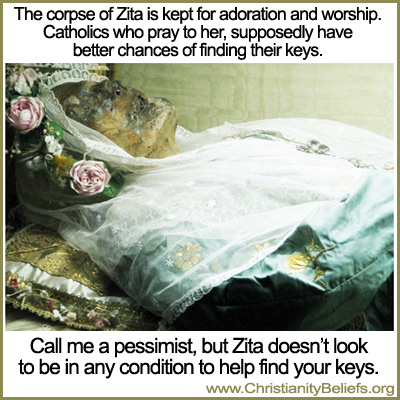 .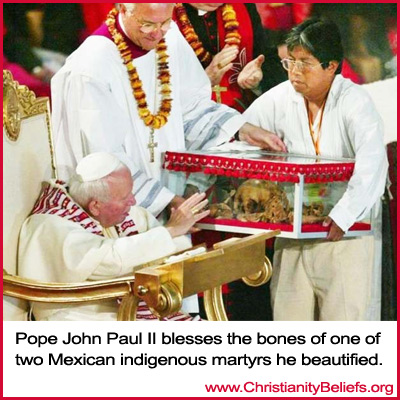 .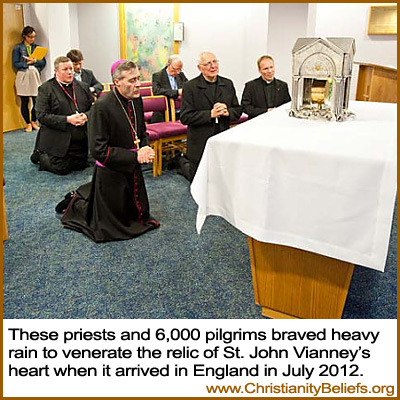 .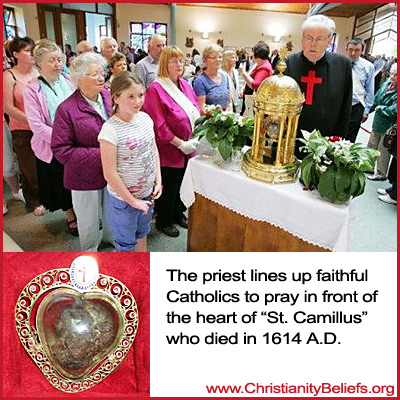 .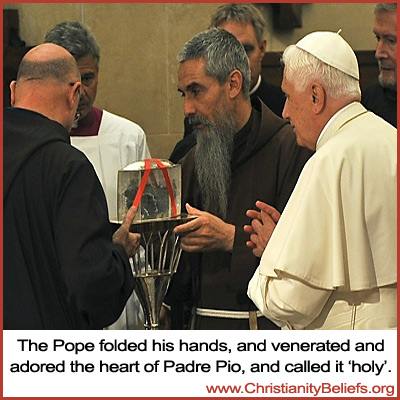 .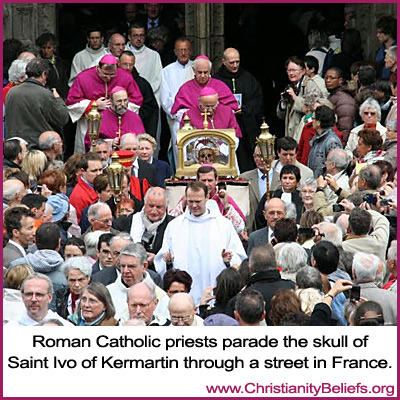 .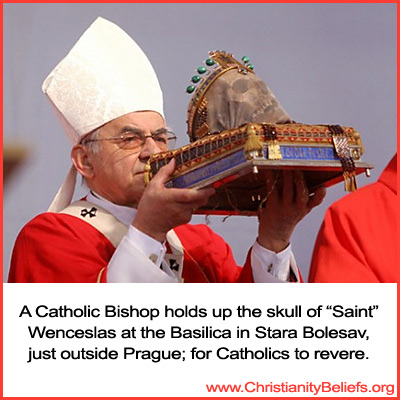 .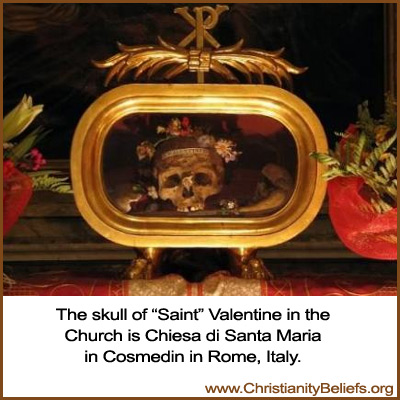 .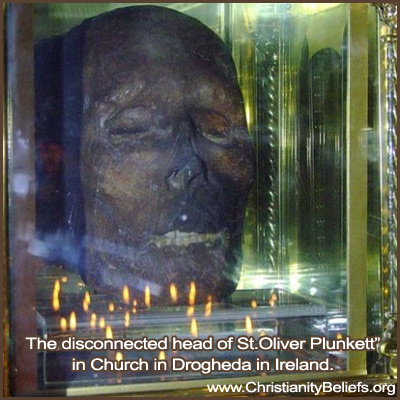 .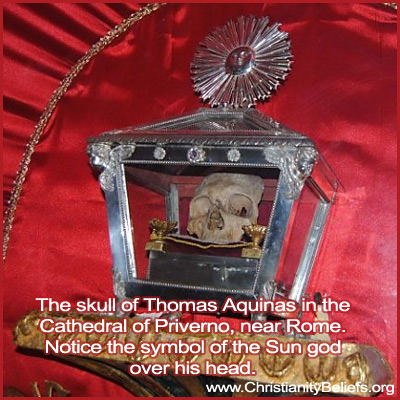 .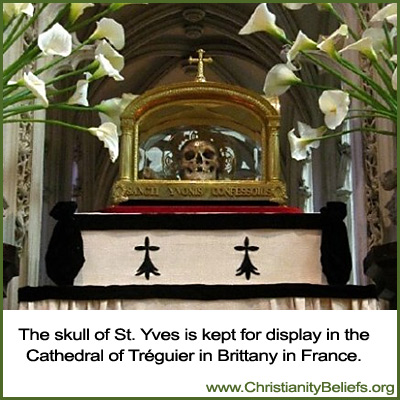 .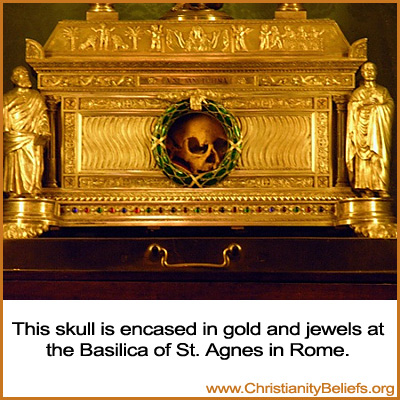 .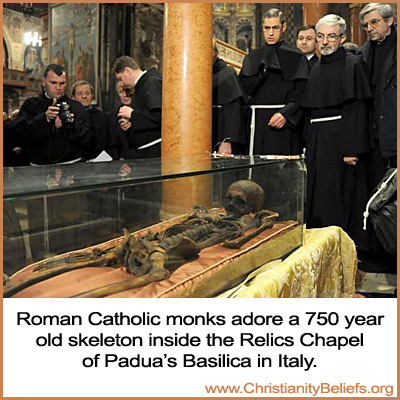 .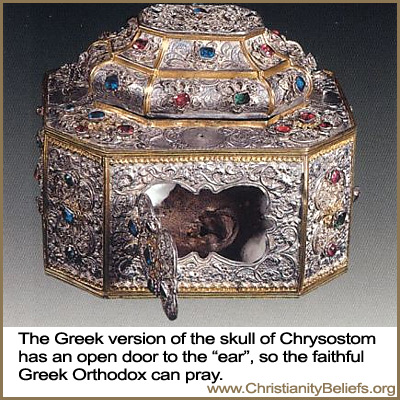 .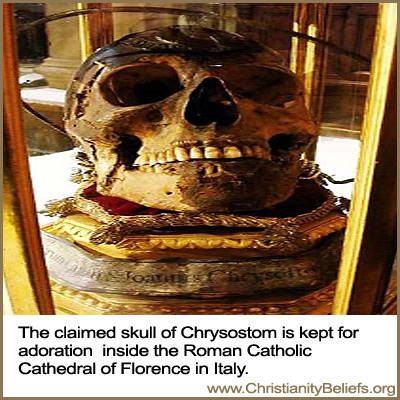 .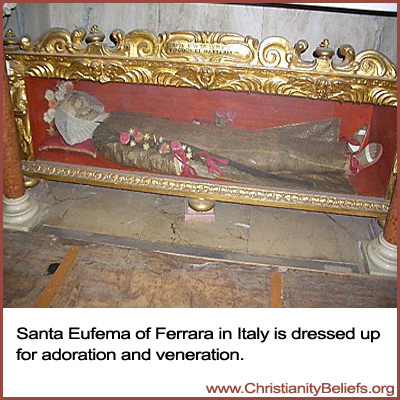 .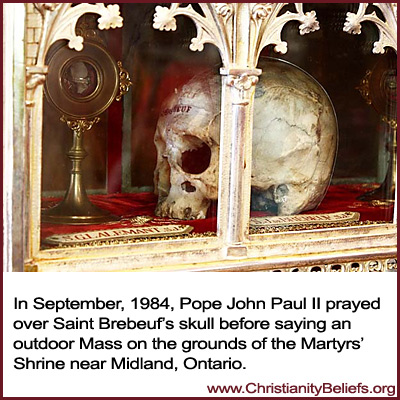 .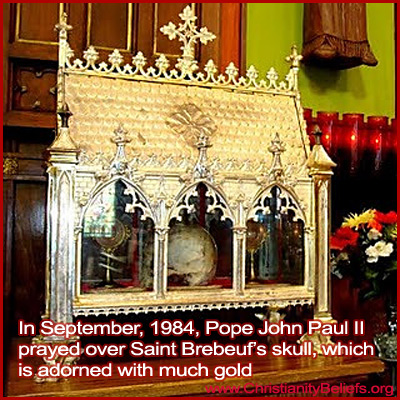 .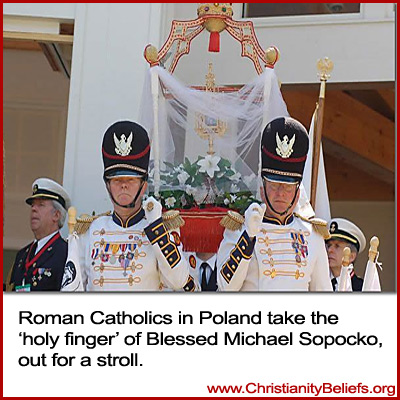 .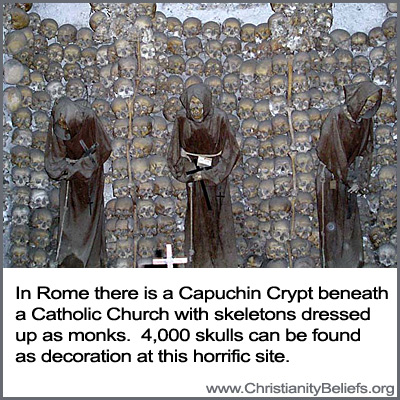 .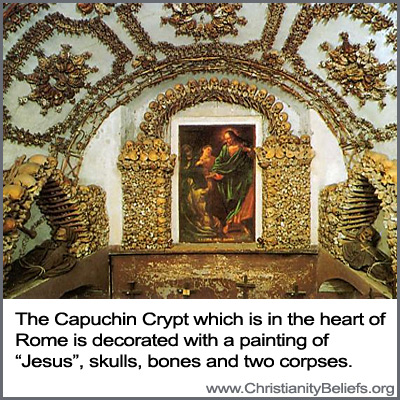 .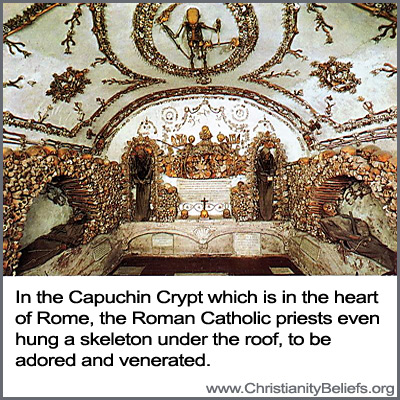 .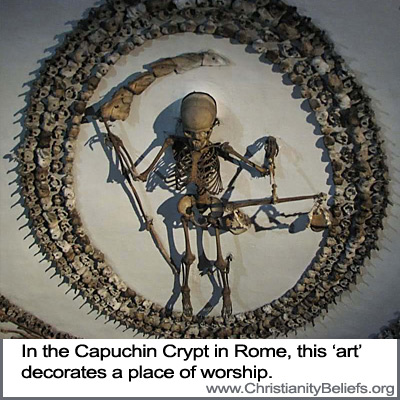 .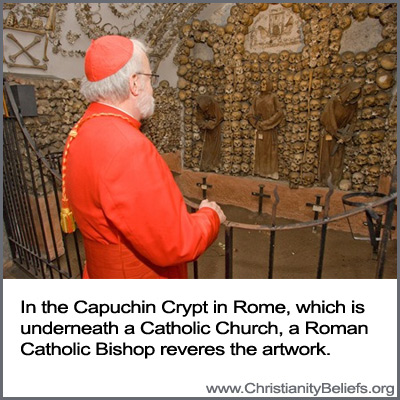 .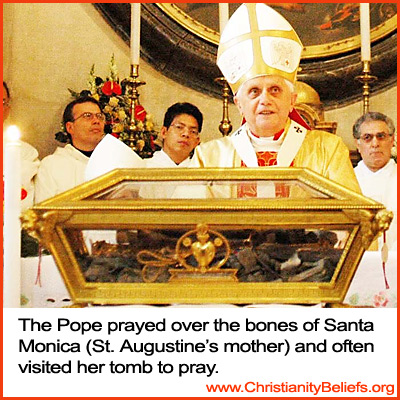 .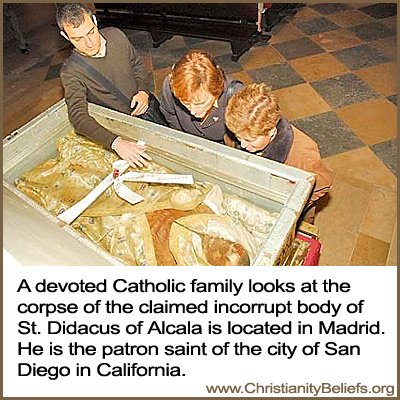 .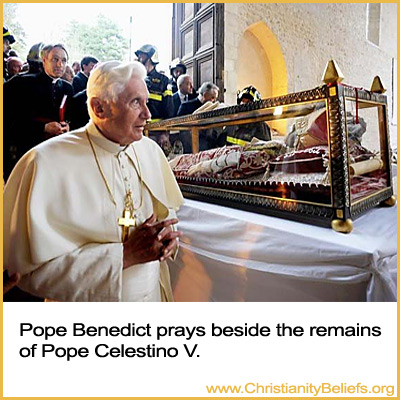 .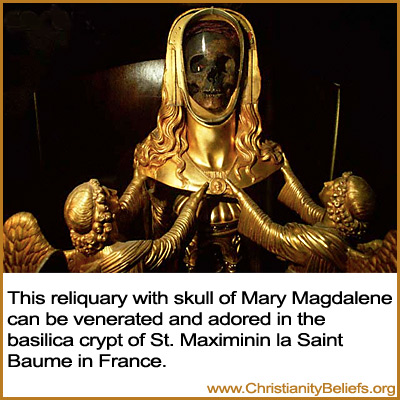 .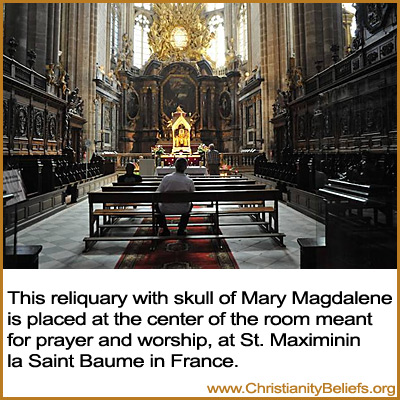 .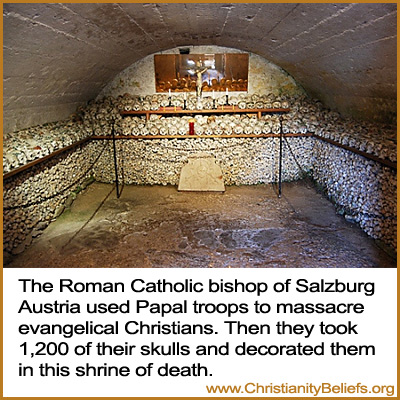 .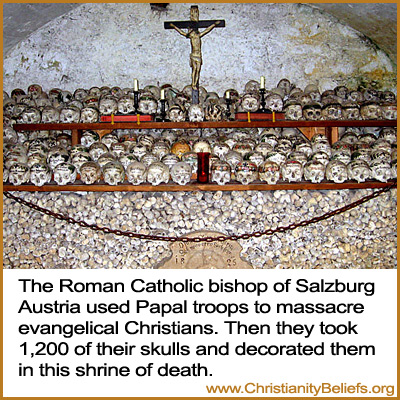 .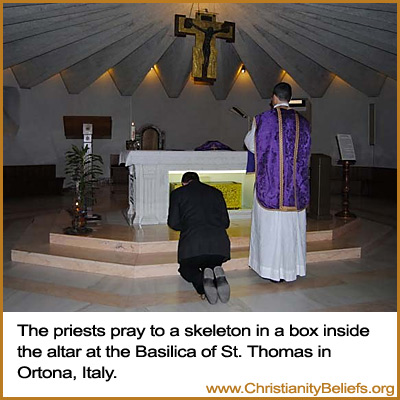 .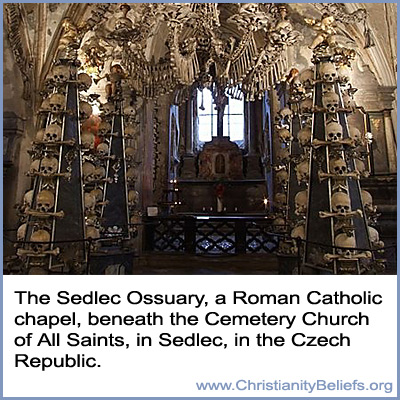 .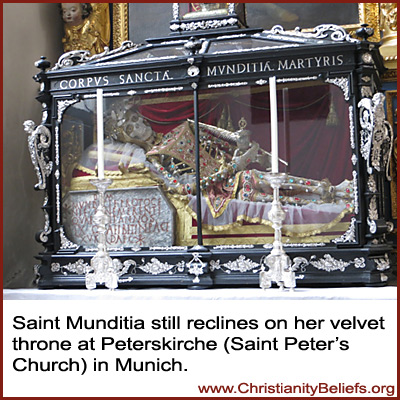 .
This is sorcery from the evil one.  Witches use skulls and bones for their ceremonies.

In Revelation 18:4-8 Messiah has commanded you to come out of the Harlot Church of Rome.
Come out of her, my people, that ye be not partakers of her sins, and that ye receive not of her plagues.

For her sins have reached unto heaven, and God hath remembered her iniquities.

Reward her even as she rewarded you, and double unto her double according to her works: in the cup which she hath filled fill to her double.

How much she hath glorified herself, and lived deliciously, so much torment and sorrow give her: for she saith in her heart, I sit a queen, and am no widow, and shall see no sorrow.

Therefore shall her plagues come in one day, death, and mourning, and famine; and she shall be utterly burned with fire: for strong is the Lord God who judgeth her.
Related Study Who Is The Roman Catholic Church Really Worshiping?